Our Team
Experienced. Knowledgeable. Accessible.
Meet the professionals of Fiduciary Financial Services Wealth Management.
For nearly 30 years, our team of financial professionals and client service experts have made it their mission to serve the needs of our clients with a level of care that goes well beyond traditional financial planning.
FFS Wealth Management takes a team approach to managing your wealth and building your future. Each financial professional brings a unique perspective, and we combine our collective knowledge and experience to provide comprehensive, diligent and highly personalized financial guidance.
Our capable client service team stands ready to help with your day-to-day needs including fund transfers, distributions and scheduling periodic investment and portfolio reviews.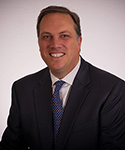 Michael Gavett, Managing Director - Investments, and Senior Portfolio Manager
Michael joined FFS in February 2014 and serves as a senior portfolio manager. Mike has been in the financial services industry since 1996, including almost 10 years as a founding partner of a local RIA/Broker Dealer. Before becoming an investment advisor, Mike was a bank examiner for the State of Texas. He is a 1993 graduate of Texas Tech University with a degree in finance. Mike has been actively involved in coaching a variety of children's athletic teams for the last 10 years in the Allen and Plano communities.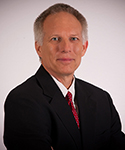 Richard A. Wright, CFA®, Managing Director - Investments, and Senior Portfolio Manager
Richard is a senior portfolio manager and a member of the Investment Strategy Committee. A holder of the Chartered Financial Analyst® designation, he is also responsible for conducting research on current holdings, initiating investment ideas consistent with the current economic and market outlook and recommending the investment strategy. Richard joined Fiduciary Financial in 1999. He has been recognized by Texas Monthly magazine as a Five Star Wealth Manager from 2011-2015. Richard enjoys playing basketball and golf.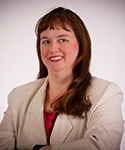 Regina K. Kolkhorst, Operations Manager
Regina oversees daily account operations and reconciles client accounts. Before joining the FFS team, Regina worked as a contractor for the Resolution Trust Corporation/FDIC. She holds a Bachelor of Science degree in business administration from the University of Texas at Dallas and is currently a Microsoft Certified Professional and Advent Users Group member.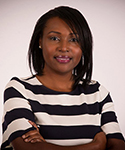 Brandy L. Bailey, Client Services Representative
Brandy joined FFS in June 2004 from the Sears Regional Office, where she worked as a Technical Assortment Specialist for a year. Prior to that, she was a Customer Service Specialist for Sears while a student at the University of North Texas, where she graduated with a Bachelor of Arts degree in public relations and a minor in business administration.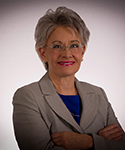 Cecelia A. Fisher, Client Services Representative
Cecelia joined FFS in 2006, bringing 20 years of professional experience as a documentation specialist, project coordinator and client services representative in a life insurance software company. Cecelia holds a bachelor's degree in English from Texas A&M University and studied linguistics while training with the International Institute of Linguistics as a linguist and literacy specialist in Duncanville, Texas.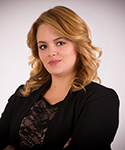 Meagan Womack, Administrative Assistant
Meagan joined FFS in February 2016. Meagan assists with account operations and reconciliation of client accounts. She also supports the client services team. Meagan holds a Bachelor of Arts degree from the University of Oklahoma.